Winter Retrac

Star Wars: Agent of the Empire

—

Cosplay by: Bria
Source: Star Wars / Dark Horse
Media: Comic Books
Debut: 2014
Status: Active

Have you seen the picture before?  Have you?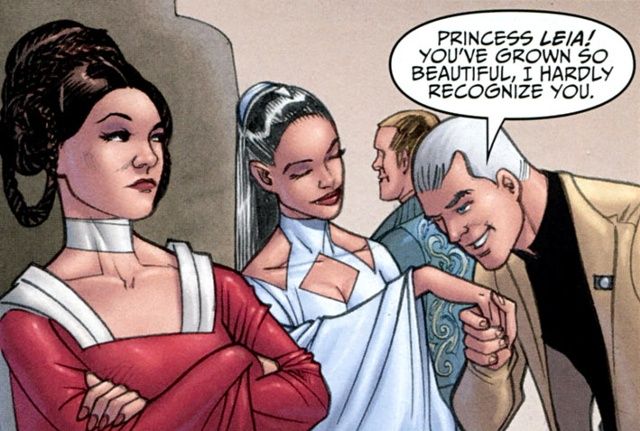 This gem of a panel is from Star Wars: Agents of the Empire and features the best Leia face of all time.  Obviously once we saw it, Nic and I knew that we had to recreate it.  Plus, I spend so much time going on about how I want to make pretty dresses instead of doing stuff with spandex that I just had to do this.  Thank you to Nanci and Nut for joining us as Mirax Terrik and Iella Wessiri respectively so we had a whole bunch of Capable Ladies representing at Dragon Con 2014!  And Raymond is the best for letting me rope him into recreating that panel despite having met me twenty seconds before.